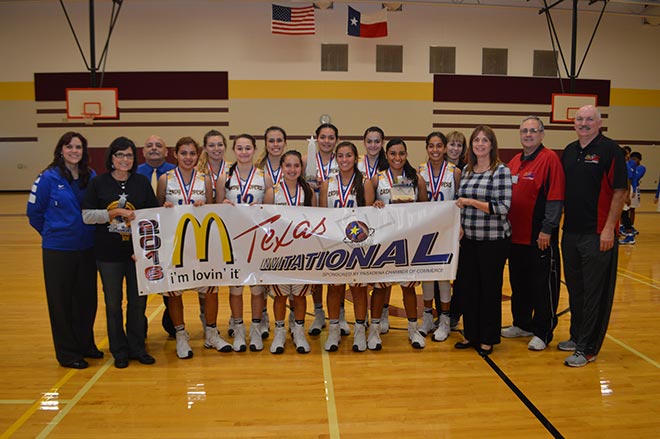 For the past few years, Deer Park has partnered with Pasadena to host two McDonald's Texas Invitational tournaments — the Golf Classic in June and the Basketball Tournament in November. During this time, over $150,000 has been raised for the Deer Park Education Foundation.
The McDonald's Texas Invitational Basketball Tournament is one of the largest high school basketball tournaments in the nation. Manned with over 450 volunteers, ten gyms in Pasadena and Deer Park are energized with eighty teams from around the state.
The tournament is held the Thursday, Friday and Saturday before Thanksgiving each year. Make plans to attend and enjoy some phenomenal basketball.
Become a sponsor of this year's tournament. Click here to download the sponsor form.