Ways You Can Help
Connect with thousands of Deer Park students and provide life changing educational experiences! Your contribution to the Foundation is one of the best investments you will make. Your gift will be gratefully used to help fund grants that will enhance our teachers' abilities to provide the extraordinary education our students deserve. The Deer Park Education Foundation is a 501(c)3 non-profit, tax exempt organization founded in 1991 to help Deer Park ISD meet needs above and beyond the district's budget.
If you have questions or want to speak with us about your gift, fill out the contact form or call the Foundation office at 832.668.7037.
Tax ID 76-0358837
Click the following link and select Deer Park Education Foundation. Then when you shop on Amazon, use smile.amazon.com and we will get a donation from Amazon. You will pay the same. Win Win!
https://smile.amazon.com/gp/chpf/homepage/ref=smi_chpf_redirect/143-1553032-1546027?ie=UTF8&ein=76-0358837&ref_=smi_ext_ch_76-0358837_cl

Open a Checking account at Associated Credit Union of Texas and select the Deer Mascot logo card for your Debit Card. Each time you use the card on a qualifying transaction, the foundation receives a ten-cent donation.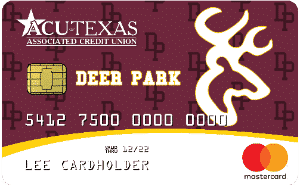 We award Teacher Enrichment Grants to educate qualified students through innovative programs.
You can help by adopting a grant program. Click Here to find a grant to sponsor.
Perhaps you had a special teacher or counselor who made a significant impact on your life or career. With your gift, you can commemorate them by providing valuable education experiences for future Deer Park students.
Remember loved ones with a gift that will make a difference in a child's life. This is a generous and thoughtful way to recognize a person's life and accomplishments.
An endowment is a gift that keeps on giving. Our endowment is invested for long term stability and intended for the perpetuity of the Foundation so we can impact our students for years to come.
A planned gift is a gift made with careful financial and estate planning. These gifts include bequests, contributions that provide lifelong income to the donor or another person, and retirement and life insurance benefit designations. This can be a way to make a meaningful gift during your lifetime or at death.